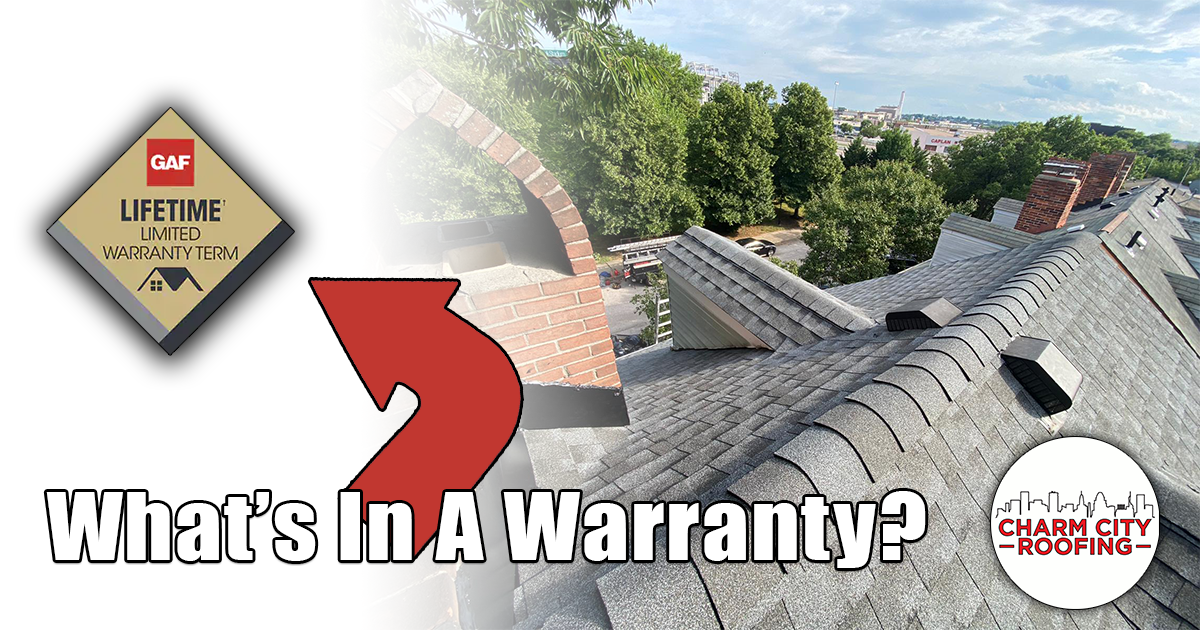 Your Guide to Roofing Warranties
Your perfect roof should come with a perfect warranty. 
A lot of homeowners don't take the time to familiarize themselves with their warranties. It's understandable. We know how much there is to think about when you're planning your roofing project. Between choosing the right contractor, financing, and figuring out a timeline, your effort and attention are spread thin enough. But trust us, warranties are worth your time.
A great warranty is the best way to ensure your home's new roof stays in shape for decades to come. As such, understanding the different kinds of warranty protection is vitally important for the future-focused homeowner.
You'll find no end of variety in roofing warranties. Between extent of coverage, protection period, and provider, there's virtually no limit to the different ways to protect your investment. All roofing warranties, however, can be placed in one of three categories:
Manufacturer warranties—

a manufacturer's warranty often comes standard with your construction or replacement. These cover the products you purchased against manufacturing defects.
Contractor & Workmanship warranties—

these are guarantees provided by the contractor you hire, and will cover flaws in workmanship and installation.
Extended manufacturer warranties—

the cream of the crop when it comes to roofing warranties, extended manufacturer warranties cover certain kinds of natural damage. They also provide extended protection against product failure and improper installation.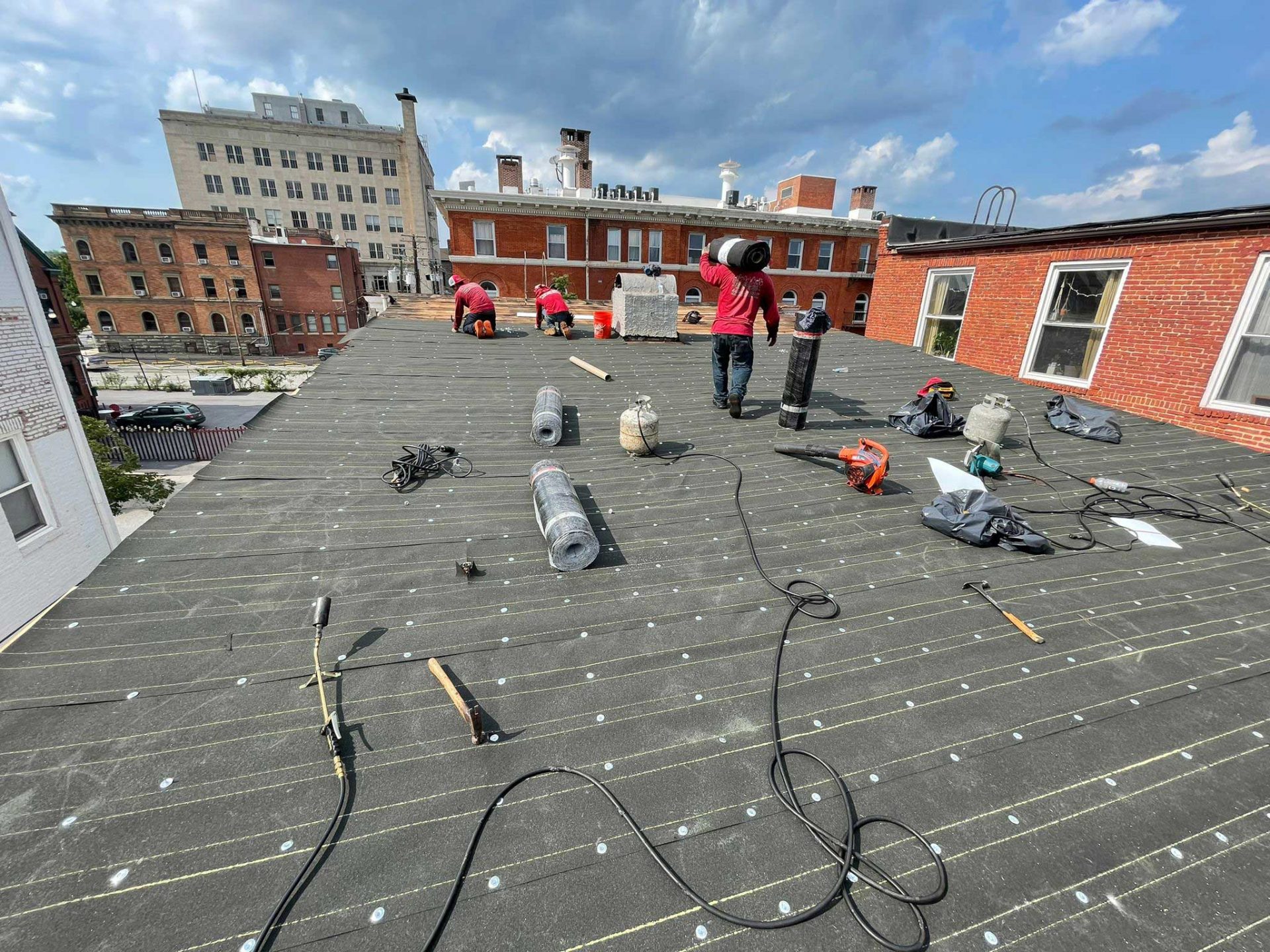 Standard Manufacturer Warranties
A manufacturer's warranty is a guarantee straight from the company that produces the roofing materials. If there are defects in the product that causes a problem with your roof, a manufacturer's warranty will cover it. It's standard in the industry for roofing manufacturers to offer some form of limited warranty on their products. If they don't, look elsewhere— there are tons of high-quality manufacturers who will cover your roof at no additional cost. 
Keep in mind that the costs covered by manufacturer warranties are usually very specific. For example, if you're covered for the cost of defective parts, you will be provided with new materials. However, you may not be covered for the labor and disposal costs associated with replacing the faulty item. In a similar vein, manufacturer warranties usually don't cover perfectly good roofing materials that fail due to improper installation.

In the roofing industry, limited lifetime warranties are common for manufacturers. It's our opinion you should settle for nothing less. Lifetime warranties are good for as long as you own the reroofed home— that's the lifetime part. The word "limited" refers to the extent of the coverage (which, as mentioned above, is often very specific). The exact terms of your manufacturer's warranty should be readily available on their website.
Contractor & Workmanship Warranties
Quality roofing materials will only get you halfway to a good roof. The other half is the skilled hand that applies them. Experienced roofers will stand by their handiwork with a workmanship warranty. These won't cover defective materials, but they will cover problems stemming from faulty or incomplete work by the roofers. The period and extent of the coverage will vary from contractor to contractor— some may offer lifetime guarantees or even cover damage to your home arising from roof failure. Unlike manufacturer warranties, many contractors will include the cost of labor and replacement in their coverage as well.
It's important to know which kinds of damages are not covered in your contractor warranty. Normal wear and tear from storms, tree branches, and ice will most likely be excluded from a workmanship warranty. Damage caused by the homeowner will typically also lie outside the range of coverage. 
It's also important to keep in mind that not all companies' workmanship warranties are to be taken equally. It generally costs a competent roofing company very little to offer a workmanship warranty incentive, but that also means it's an easy sham for less-than-reliable companies to lean on. Know that a contractor's warranty, no matter how long it's stated for, will only be good while they're around and in business. 
We unfortunately see this scenario all too frequently. Someone hires a two-man roofing crew offering their services for pennies on the dollar. Not only will those "chuck in a truck" roofers not be able to offer manufacturer warranties, but when their customers complain about workmanship they're suddenly nowhere to be found. Hire your contractor discerningly. 
Extended Manufacturer Warranties
Adding to the above, manufacturers figured out a long time ago that their products are only as good as the roofer who installs it. In the interest of providing customers with the best experience possible, many manufacturers will partner with contractors who have a proven history of excellent workmanship. Qualifying contractors receive additional training in the application of the manufacturer's products.
Here's the important part. When a contractor partners with a manufacturer, they are able to offer their clients extended manufacturer warranties. These manufacturer-backed warranties offer the most comprehensive coverage available— there's simply no better way to ensure the lasting quality of your roof. There is an extra cost to the homeowner, but it's generally only a small fraction of the cost of the roof. In return, customers receive extra coverage against a range of issues. Defective products, including ridge vents, flashing, and underlayment, are covered. On top of that, extended warranties frequently extend coverage for workmanship errors. Standard warranties may only cover misapplication for 10 or 20 years after installation. An extended warranty can cover your roof for a lifetime.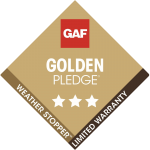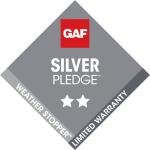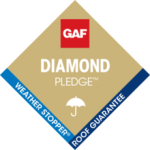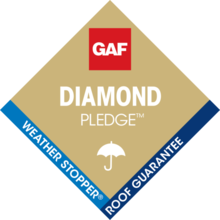 GAF Master Elite® & Master Commercial® Extended Warranties
As a GAF Certified Master Elite® and Master Commercial® contractor, Charm City Roofing is proud to offer our customers some of the best extended manufacturer warranties on the market  — for both shingle roofs and flat roofs. 
For our shingle roof customers, the Golden Pledge and Silver Pledge warranties from GAF give homeowners extra coverage against a host of issues, including:
Defective materials 

Algae growth

Wind damage

Misapplication by the contractor
Both plans cover a wide range of GAF materials and will add one or more decades to your standard coverage. These warranties are also transferrable, meaning they can be passed on to the next person to own the home!
Over on the flat roof side, our partnership with GAF allows us to offer Master Contractor exclusive Diamond Pledge guarantee. This plan covers a wide range of potential problems, and extends the WellRoof Guarantee up to 35 years.
The Bottom Line
Basic warranties from both the manufacturer and contractor are an excellent way to ensure your peace of mind. However, if you want the best, extended manufacturer warranties are the way to guarantee your roof's continued good health. If you choose to take advantage of these offers, save your proof of purchase. Take the time to make sure that your warranty has been properly registered by confirming with the manufacturer!