Providing Unbeatable Customer Service
Charm City Roofing is a roofing company near and dear to the residents of Baltimore and the surrounding counties. Our roofers are known for their quality, consistency, and commitment to doing the job right. We treat every roof as if it were our own and won't finish a job until customer satisfaction has been achieved.
Our top priority is the customer and giving them the best possible end product. We specialize in every type of roof in Maryland so we can deliver solutions to every homeowner and business.
We allot a great deal of time to determining customer needs, identifying the best roofing materials for the job, and developing a plan of action to produce optimal results. Knowledge is key, and doing the leg work upfront is essential to delivering an efficient and effective service.
We value traditional, open communication. Consistent customer contact ensures everyone remains informed as the project progresses. Communication is and will always be a vital component to a successful and efficient work process.
Charm City Roofing takes your roofing needs as seriously as you do. Whether it's a small roof repair or a full roof replacement, our customers will receive our best. We expect professionalism, dedication, and hard work from our people and those expectations are apparent in our crews. We will only utilize the best materials from leading manufacturers. Our use of today's technology allows us to significantly increase production efficiency when completing your roofing project. Increased work in less time brings the customer a higher return on investment.
Our fleet of trucks offers prompt and reliable service. Charm City Roofing's highly skilled professionals ensure the job is completed correctly the first time. Prior to the commencement of the project a detailed proposal is submitted to our customers for their approval. The proposal outlines the project development procedures, timelines, materials needed and expenditures.
Charm City Roofing is a fully licensed and insured roofing contractor by the state of Maryland. All of our roofing professionals are specifically trained and have years of experience in the roofing industry. We are highly respected because of the quality of services we provide and years of expertise we have in the industry. Charm City Roofing offers competitive prices and guarantees top quality in roofing. We take pride in the growth of our customer base that has been largely influenced by word of mouth advertising by our very satisfied customers. If you are in need of roof replacement or roof repair in Greater Baltimore , give us a call today.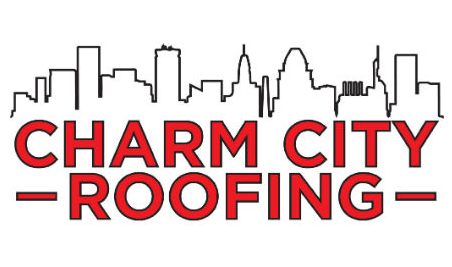 It's not typical to save up for a roof repair or replacement. That's why it's not uncommon for people to lack the necessary funds when the need arises. We are aware of this common dilemma and have arranged financing options on your behalf to make the process easier. Please click the button below to review your options.