- About Charm City Roofing -
Providing Unbeatable Customer Service,
If you're looking for a "Roofing Company Near You" anywhere in the Baltimore, you've come to the right place.
Charm City Roofing is a roofing company near and dear to Baltimore and the surrounding counties. Our reputation is for quality, consistency, and commitment to doing the job right. Accordingly, we treat every roof as if it were our own and won't finish a job until customer satisfaction has been achieved.
As a company, our top priority is the customer. We strive to provide the best possible end product on every job. As a result, we've worked to specialize in every type of roof in Maryland. We deliver roofing solutions for every homeowner and business.
Charm City Roofing's experts spend time reviewing each and every job. First, we determine our customers' needs. Next, we identify the best roofing materials for the job. Last, we create a plan of action. After all, knowledge is key. Doing the leg work upfront is essential to delivering efficient and effective services.
Open Communication,
Above all else, we value traditional and open communication. Our consistent customer contact ensures that everyone remains informed as the project progresses. Communication is a vital component to a successful and efficient work process.
Prior to the start of a project, we submit a detailed proposal for our customers' approval. The proposal outlines the project development procedures, timelines, materials needed, and costs. As a result, our customers are informed, aware, and satisfied.
At the end of the day, Charm City Roofing takes your roofing needs as seriously as you do. Whether it's a small roof repair or a full roof replacement, our customers will receive our best. Ultimately, we expect top level professionalism, dedication, and hard work from our people. As a result, our crews go above and beyond expectations.
Efficient Process, and Quality Service
Similarly, we only use the best materials from leading manufacturers and trusted brands like GAF. Once more, our use of modern technology, like EagleView, increases our process efficiency when completing your roofing project. More work in less time gives the customer a higher return on investment. in other words, more bang for your buck.
We're not just some roofer with a pickup truck and a ladder. Our unmistakable fleet of trucks offer prompt and reliable services across Maryland. Charm City Roofing's highly skilled professionals complete the job correctly the first time. All of our roofing professionals are specially trained craftsmen with years of experience in the roofing industry. Accordingly, our quality services are highly respected within the industry.
Charm City Roofing is a fully licensed and insured roofing contractor by the state of Maryland.  We offer competitive prices and guarantee our top quality roofing work. We take pride in the growth of our customer base. That base has been largely influenced by our very satisfied customers. If you are in need of roof replacement or roof repair in the Greater Baltimore area, give us a call today.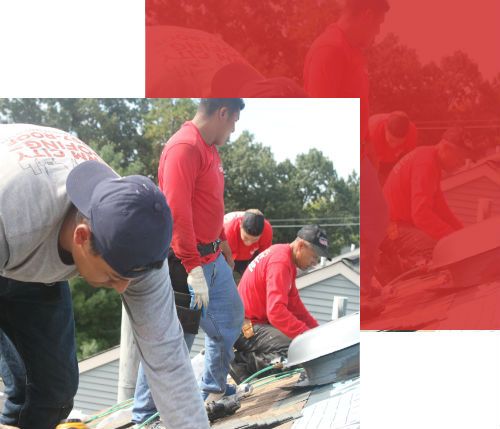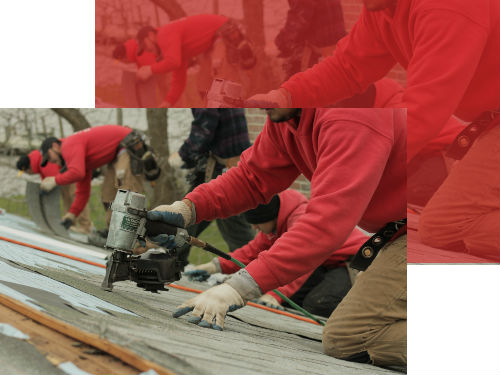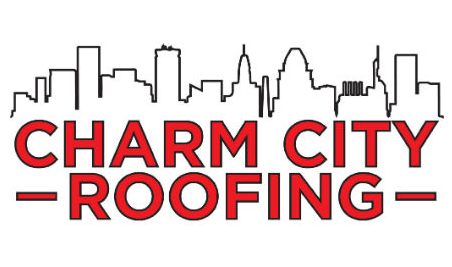 Need Emergency Roof Repairs?
Roof damage can be disastrous.  If your home falls victim to storm damage, you'll need a roofing company near by with experience in the field.
We understand the urgency of unexpected damage, and the consequences that can come from resulting water entering your home. Often times, this type of damage is the result of severe storms, heavy snow and ice, or high winds. If your home has fallen victim to storm damage, please be sure to visit our Roof Storm Damage page for more information.
As always, we're happy to perform free estimates. If you're working with your home or commercial insurance by filing a damage claim, we are happy to help. We're happy to stand by our estimates as insurance references as well as complete repair work as prescribed by insurance companies. When you file your claim, just be sure to mention to your insurance agent that you want to work with your local trusted roof — Charm City Roofing!