Asphalt Shingles
Are you looking to protect your home, or add a touch of beauty for the coming years? Architectural shingles are the preferred choice for single family home roof replacement in Baltimore. In fact, Timberline® High Definition Shingles with Advanced Protection® and LayerLock Shingle Technology from GAF are the best selling shingles in North America. See the difference with Timberline HDZ® Shingles.
Is simple, timeless beauty your style? Consider 3-tab roofing shingles from GAF Royal Sovereign®. These shingles are very durable, due to GAF's Advanced Protection™ technology. As a result, they are our most popular 3-tab shingle.
Specialty Shingles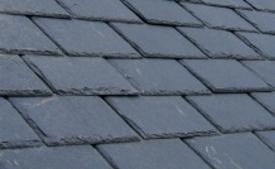 Slate Shingles
Look at the most iconic buildings of the past hundred years and you will notice a startling similarity. Most use slate roofs, and many are still original, lasting for centuries. Simply put, slate is the most beautiful and durable roofing material that money can buy. Sometimes, you can have it all.
Wood Shakes
When looking to add a more traditional, warm feel to your home, Cedar shakes are tough to beat. They are beautiful. Beyond that, many customers don't realize that they are a practical choice as well. Cedar shakes boast a high insulation value, remaining cool to assist your HVAC system in warm weather. Furthermore, wood is the only naturally produced, renewable structural material.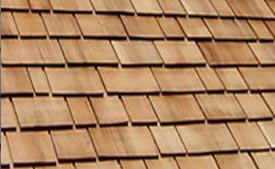 Our Preferred Roofing Materials For Pitched or Sloped Roofs
Essential GAF Roof Replacement System Components
It is easy to get caught up in the excitement of how a new roof will look, but it's important to understand that a roof is your home's first line of defense against the elements. Our installation method ensures that your most valuable asset is protected for years to come. We remove all of the old roofing , evaluate the roof deck for damage and make any repairs. We then install a self-adhering waterproof membrane, called a leak barrier, that protects the most at-risk areas of the roof.
Our team uses these components as part of the GAF lifetime roofing system. With 125 years of service, GAF is North America's largest roofing manufacturer, and a name you can trust. Contact us today for your new GAF quality roof.
Torch Down Roofing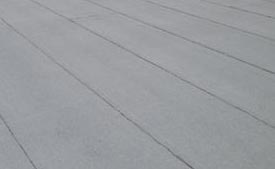 Granulated Torch-Down, Modified Bitumen APP
For row home roof replacement in Baltimore, we recommend granulated torch down. GAF manufactures the Rubberoid torch granule membrane to exacting guidelines. The modified bitumen membrane contains a core of strong non-woven polyester mat, coated in weather resistant APP polymer modified asphalt. Best of all, this long-lasting granulated surface needs no coatings.
Smooth Torch-Down
A weather resistant APP polymer modified asphalt covers a tough non-woven polyester mat. GAF creates each durable Rubberoid torch down roll to exacting specifications. As a result, you can count on this modified bitumen membrane to apply seamlessly and last for an extended period of time.