- Roof Tune Up -
An End to Random Roof Repairs
Waiting for signs that your roof needs to be repaired or replaced is like putting a pool in your attic. You wouldn't invite your friends over to swim, and hope that no one splashes. Why then, wait for water to seep into our walls and ceilings before doing something about our roofs? Think about all the things our roofs protect!
Everyday we get up and go to work so we can pay for our shelter, necessities and the possessions we keep safe within our homes. We work hard. We don't want the place where we lay our heads or keep our personal belongings to be destroyed by the elements. The good news is we don't have to.
Our roof tune up allows you to safeguard your roof. Instead of waiting for a problem to occur, you can have us ensure your roof remains sound. We will inspect your roof, identify problems in advance, and fix those problems accordingly.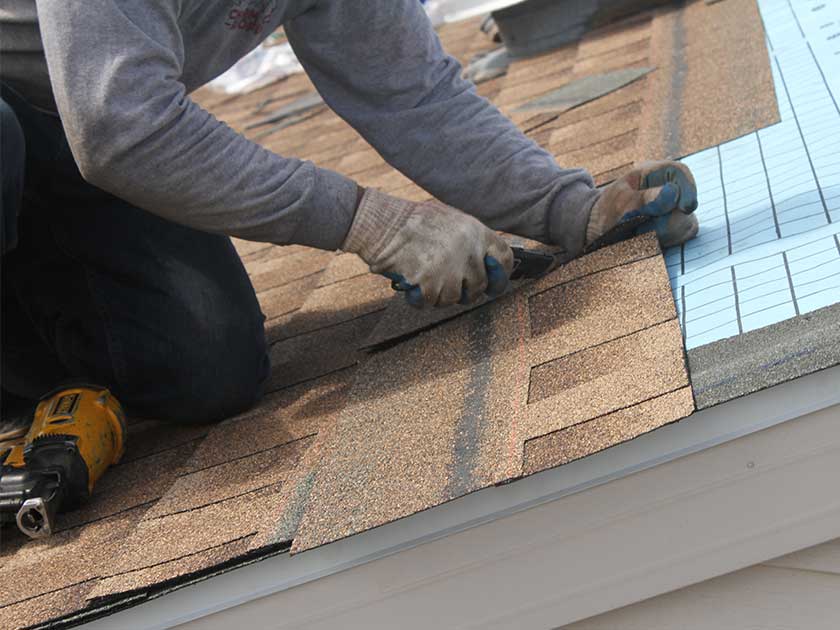 Shingle Tune-Up
Your roof is built to stand up to the elements. However, everything that undergoes the punishment of the outdoors needs a bit of TLC. When you start to notice wear on your shingles, flashing, gutters, or ridge vents, it's time to act before small issues turn into big ones.
We see a similar version of the same situation all of the time. A homeowner pays for a roof repair to fix an urgent leak, but shortly afterward notices another closely related issue. Companies often get away with offering repair jobs that are nothing more than band-aids on major wounds.  At Charm City Roofing, we don't want to waste your time or our own.
Don't wait until something goes wrong to call for an emergency roof repair. Instead, let us provide you with a roof tune up.  We'll come out to give your roof a thorough and honest inspection, complete with the following services.
Perform expert inspection of your roof.
Re-caulk the connections on all vents and seams.
Re-seal flashing and attachments.
Replace and/or realign missing shingles.
Tighten gutter attachments.
Provide our expert advice on any underlying problems or potential issues.
It's important to be informed and aware of the condition of your home. If we find issues that are indicative of a major problem in the future, we'll credit you the price of the roof tune up towards replacing your roof.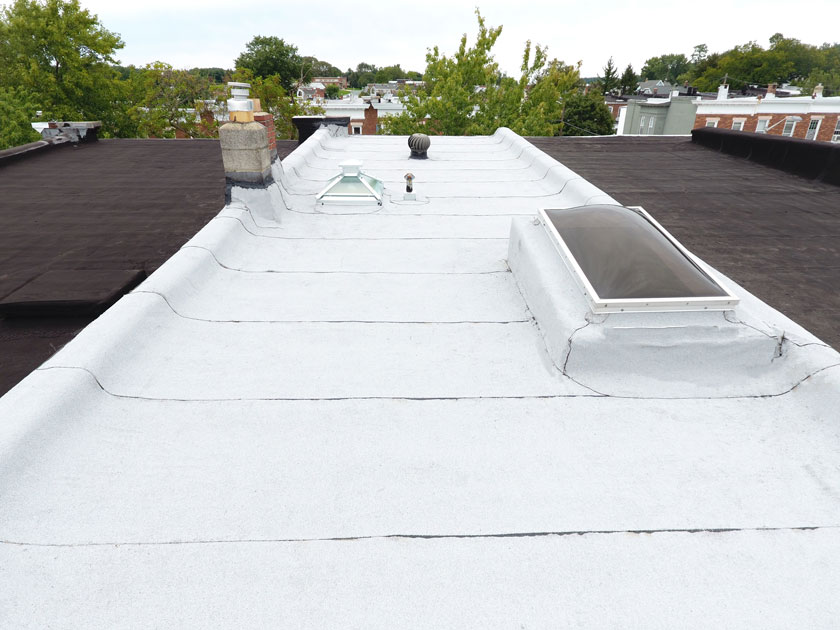 Flat Roof Tune-Up
Flat roofs can be a fickle thing. When properly built and maintained, there's no reason that flat roofs are in any way inferior to pitched roofs, but there are inherent differences.  Keeping an eye on way that your flat roof drains water is the only way to ensure your home isn't susceptible to leaks.
With flat roofs, it's imperative that seams are sealed and roofing material is undamaged in order to keep water from finding it's way into your home.  Over time, the seams around corners, vents, skylights, ventilation pipes, and sections of torch down are the first parts of a flat roof to face dry-rot and breach.
When your roof needs maintenance and repair, a flat roof tune up from Charm City Roofing will consist of any and/or all of the following appropriate inspections and repairs:
Perform expert inspection of your roof.

Make sure that all loose roof flashing is secured.

Fasten plumbing vents with roof cement sealant.

Secure deck posts and ensure they're sealed with roof cement.

Seal any and all skylights with silicone.

Coat entire roof with aluminum silver coat.

Clean and re-secure all gutters.
Additionally, our experts will lay eyes on any present or potential issues with your roof in order to keep you informed and educated. If we find anything indicative of a major future issue, we'll credit you the price of the roof tune up towards replacing your roof.
Does a Roof Tune Up Sound Right for You?

Our roof tune ups are a superior alternative to an average roof repair. We'll provide you with an immediate remedy to any existing problems, and peace of mind for any future ones. Want to hear what others have to say about our service? Check out our testimonials page. If you want to ensure that your roof is in Charm City shape, get in touch with us today!