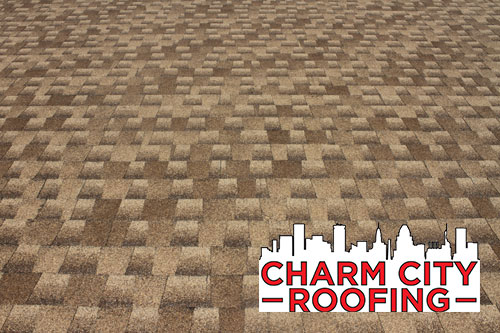 Roofing Options with a Focus On Shingles
Your home's roof isn't just a layer of shingles, it's an important part of your house, arguably the most important.  It protects your investment and all of your belongings inside.  Ask anyone that has had to replace roofing, belongings or structural parts of their home due to a leaky roof and they'll tell you they would have saved a ton of time and money if only they had been proactive in taking care of their roofing issue.  As a homeowner, you remember the importance that was placed on the state the roof was in during the buying process, and that is with good reason.  
According to www.insurance.com, many insurance companies are refusing to renew existing homeowner policies if the roof is more than 20 years old without a special inspection.  If the inspection fails, the policy will not be renewed.  As we all know, insurance companies do anything to avoid paying out claims; so if they are so interested in the state of your roof, you should be too.
Aside from the structural aspects of a roof, the key feature to any roof is the covering used to protect the framing materials.  Today we'll discuss the main choices you have in types of roofing material with a special focus on shingles. Shingles are by far the most popular roofing material on the market place.  Also, shingles offer a wide-variety of types, styles and materials that can bring character to your home and even raise the value of your home.  
When choosing roofing materials, consider a few things
Is the material available in a style or color that matches my home?
Are there any special building or fire codes in my area?
Is the material so heavy that it may require special framing?
How much is this going to cost me?
How long is it going to last?
What is the warranty?
Obviously these are just a few questions to start with.  Sitting down with a roofing specialist can help you answer these questions and more.  Also, one of our specialists can inform you on the latest in roofing materials and provide information for every budget, style and option.
The main choices in roofing material are:
Concrete and Clay Tiles

Metal Roofing

Wood

Slate

Asphalt shingles
Concrete and Clay Tiles
This roof type gives the home texture and a European feel.  They tend to last a while, but can be pricey and are very heavy.  While this could be the perfect look for some homes, it is difficult for the average home to pull off the tile look.
Pros: These can last a long time and give the house a Mediterranean style.
Cons: They can crack, requiring replacement or sealing.  They weigh a lot and could require some structural changes to accommodate them.
Metal Roofing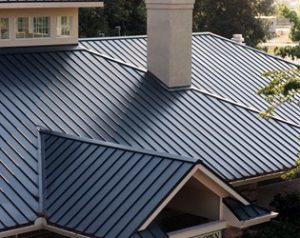 Metal roofing can last you a lifetime and provide a rustic yet elegant look.  Metal roofing can come in panels or shingles and can be made of copper, stainless steel, zinc and aluminum.
Pros: High solar reflection to keep the house cool and the material is recyclable.
Cons: Metal roofing can be expensive compared to other options.
Wooden Choices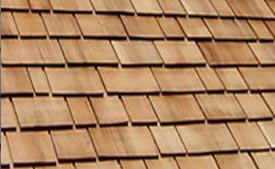 Wood roofing provides a rustic look and can really give your home character.  The most used materials are cedar, redwood and pine.
Pros:  Provide a unique look and are moderate in price.  
Cons: The wood can rot and some areas do not allow them because of their susceptibility to burning.
Slate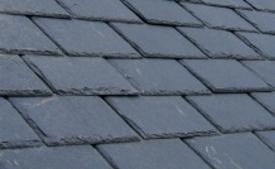 Slate roofing is a sustainable product that adds elegance and style to a home.  There a variety of colors to complement your home.
Pros: Durable, strong and fire resistant.
Cons: They are very heavy and could require additional framing to your existing roof.  Also an expensive material to purchase and install.
Asphalt Shingles
Asphalt shingles are the most popular roofing material in the United States.  They are offer a wide variety in styles, types and colors to complement any home.  They are light weight and the installation is easier than other methods, which translates to savings for you and no need for structural reinforcement in most cases.
Pros:  Inexpensive and offered in a wide variety of choices.  
Cons: Darker colors can absorb more sunlight, leading to a shorter life span
A Focus On Shingles
Now that we've covered some primary types of roof coverings, let's discuss the type most relevant to our area, the Baltimore metropolitan area.   As you've probably noticed, the vast majority of homes in Maryland use Asphalt Shingles. With a huge array of product offerings on the market, we think it is important for our customers and readers to know a little bit more about Asphalt Shingles.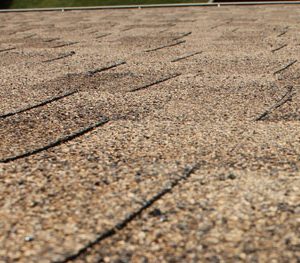 The Types Of Asphalt Shingles
1.) Organic
2.) Fiberglass
Organic
Organic based Asphalt Shingles were the original asphalt shingle.  Most are made of compressed recycled paper or cellulose and are quite durable.  Due to the nature of the material, organic shingles can absorb moisture a bit and over their lifetime it is possible that they can warp if not of high quality.  Manufacturers attempt to avoid this by using up to 40% more asphalt covering in comparison with their newer, fiberglass counterparts.  The extra asphalt results in extra weight versus fiberglass.
Fiberglass
Fiberglass Asphalt Shingles were introduced in the early 80's and have become the go-to roofing material throughout the United States.  They are inexpensive, light-weight and when made properly, last a long time.  The material is an interwoven fiberglass mat covered and sealed in asphalt for waterproofing.  Then covered in ceramic granules just like the Organic shingles.  These granules give a textured look, but more importantly, they protect the asphalt's water-sealing properties from the Sun's destructive UV rays.
The Choice in Construction of Asphalt Shingles
Architectural vs. Three-Tab
Now we aren't going to dive into all the choices in colors and styles of Asphalt Shingles as those are purely aesthetic and your choice will depend on your home, neighborhood and personal preference.  But it is important that you understand the two ways Asphalt Shingles are constructed and installed.  Your style and your home's aesthetics definitely come into play when choosing between Architectural and Three-Tab, but it is also a question of cost, quality and durability.
The basic difference is that Three-Tab shingles are flat sections of 3 shingles, that when installed, a single piece looks like three separate shingles.  They are usually uniform and lay flat against your roof.  Architectural shingles on the other hand are individual shingles of a few varied sizes.  They are installed individually and they have some curvature to them that gives the roof texture.  Due to the ease of installing Three-tab and you install one shingle for every three architectural, the installation costs can be a bit lower.  Three-tab shingles are known as a reliable and economical choice on the market place, which is why they are the most installed style on the market.
Architectural shingles provide a bit more texture and are not uniform in their appearance.   The curve these shingles have gives the roof a look which could be considered similar to Wood Shingles.  Often times, Architectural shingles are thicker and may carry a longer warranty than their Three-Tab counterparts.  
According to BobVila.com, Three-Tab installations, while still the most used, are losing market share to Architectural shingles.
How Roofing Type Relates To Us and You
Every home is different and each family has their own identity.  Charm City Roofing believes your roof can show the world a lot about you in the style, color and type of roofing material you use.  Often times a new roof can completely change the way a house looks, but more importantly it can ensure you are protecting your investment, belongings and loved ones at the same time.  We are passionate about roofing and we strive to educate our customers so that they are passionate as well.
For more information, please feel free to contact us.