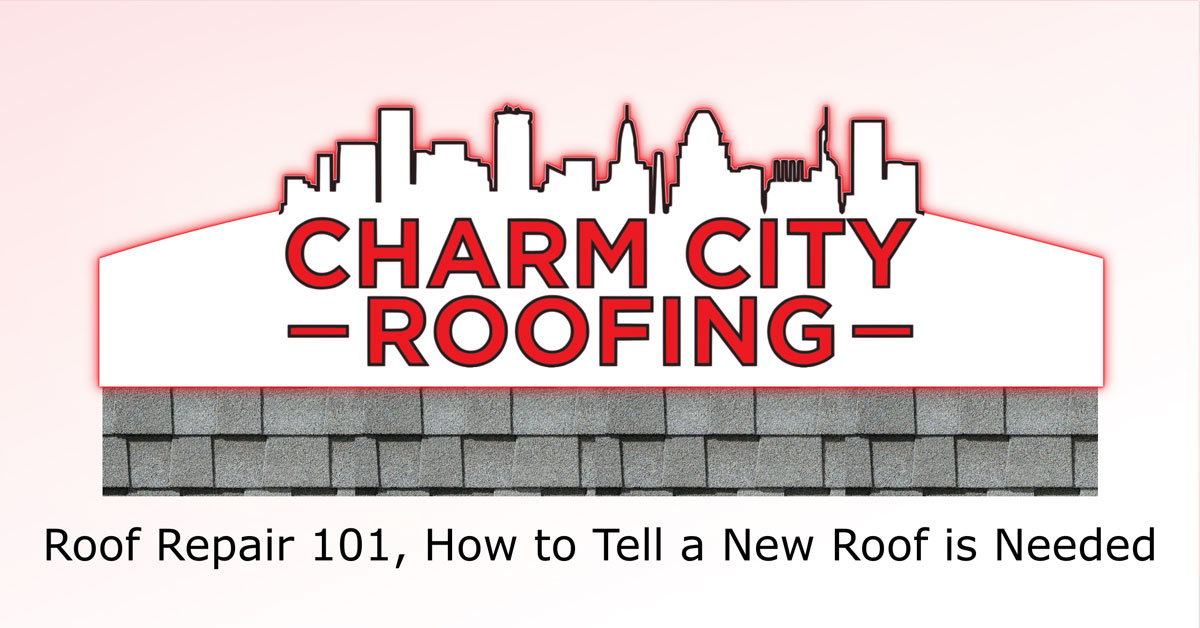 Roof Repair 101, How to Tell a New Roof is Needed
Don't "Think" A New Roof Is Needed, Know.
Waiting too long to address roof repairs can be one of the costliest mistakes a homeowner can make.
According to Erie Insurance, it's an error that nearly a quarter of all homemakers commit. A recent company survey found 23 percent of homeowners wait to have their roof inspected until there's already a problem. Another 27 percent of those surveyed were operating under the false pretense that their insurance would cover damage from time and natural wear and tear.
"Our survey really highlights the need to educate consumers about the importance of regularly inspecting and maintaining their roofs," says Joe Vahey, vice president and product manager, Erie Insurance said in a statement. "Otherwise they could face thousands of dollars in unexpected repair expenses which, unfortunately according to our survey, many homeowners aren't ready for."
At the same time respondents said they were good to very good at dealing with maintenance issues on their homes, with 62 percent of those surveyed grading themselves at A or B level. But when replacing a roof, which insurance may not cover, costing upward of $20,000, homeowners could benefit from a more honest assessment of their maintenance record.
Awareness is Key, Know Your Home's Overhead Cover and Observe It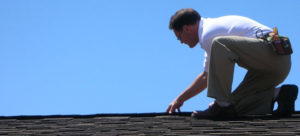 Regular inspections will help you find issues and determine the condition.Luckily there's a plethora of telltale signs a roof is in need of repair. In fact just knowing the maintenance history of your roof goes a long way. The good news is you don't have to be an expert on roofing  to catch a problem.
"Perform routine inspections. You don't have to know a lot about roofing,"  Helene Hardy Pierce, director of contractor services, GAF Materials Corp. told Building Magazine.  "Things like ponding water, a piece of slipped base flashing, pitch pockets that haven't been filled – those should be obvious whether you know a lot about roofing or not."
 A good rule of thumb, especially for an existing asphalt shingle roof, is consider a new roof roughly every 20 years. But if you've been putting shingles on top of shingles after about 20 years you almost certainly need a new roof.
 Beyond Measures of Time There Are Very Visible Signs a New Roof May be Needed
The most obvious symptom peeling or buckling shingles.
  Another very obvious sign that it maybe time for a new roof is simply missing shingles. That's doubly true if the shingles are missing in the valleys that lead to your home's gutters. Homeowners should also check their gutters for granules in the gutters, which according to 
Angie's List
, come loose at the end of a roof's lifespan.
 Algae and moss streaks can also be serious signs of trouble. More than just looking unsightly these growths can do serious damage to a roof.  According to 
www.bobvila.com
, "left untreated, the clumpy greenery can cause virtually any roofing material to degrade—most commonly wood and asphalt, but also metal, clay, and concrete—and thus drastically shorten its lifespan."
 Another obvious sign a home's roof is at the end of its lifespan is if you can see the light, literally. If you can see sunlight from your attic, according to 
Good Housekeeping
, its time to reach out to a professional. "Small leaks can be patched, but larger ones, structural damage, and the age factor might make it wise (and cost efficient) to replace your roof sooner rather than later," according to the magazine.