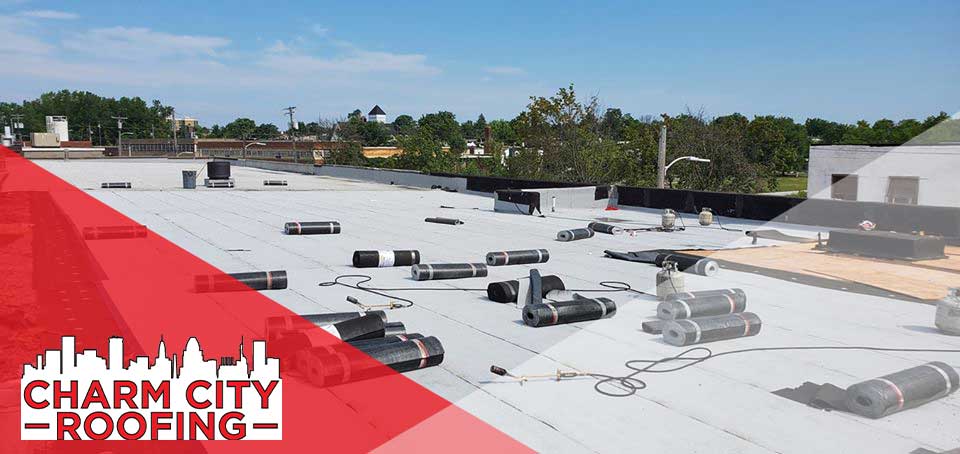 -Commercial Roof Replacement -
Commercial Roofing In Baltimore, MD
Excellence through Experience
Business and Industry are at the heart of the Baltimore area.  Just as with our homes, properly maintaining our local commercials spaces is an investment in the vibrancy and livelihood of the community.  Charm City Roofing is a full-service, certified, and insured roofing contractor that aims to keep the Baltimore area covered and dry. Our Commercial Roof Replacement services are second-to-none and highly respected all across Maryland —  from Baltimore all the way to Ocean City.
We've built our reputation on providing quality and dependable roofing services to Baltimore area homes and businesses. Part of our commitment to quality is our pride in not sub-contracting out our work. What does that mean for you as a consumer? It means that there's no inflated pricing, and that we have tighter quality control and assurance standards. When it comes to the extra demands and regulations of commercial buildings, our work exceeds expectations. As a locally owned and operated business ourselves, we have a stake in improving and investing in our local community and economy.
We routinely replace flat roofs and flat roof coverings for business owners and commercial property owners. Our roofing crews are experts in dealing with the subtle pitches of flat roofs (aka low sloped roofs). We ensure that our roofs drain efficiently and install renowned GAF commercial roofing materials that provide a watertight barrier. Our willingness to tackle flat roofs and our commitment to completing a quality installation has made us one of the premiere flat roof replacement contractors in Maryland.
What Makes Commercial Roof Replacement Different?
Roof Design:
Commercial roofs have to be designed specifically for a building's commercial purpose. For instance, many commercial roofs have to be sufficiently strong to bear heavy equipment loads while also leaving room for exhaust pipes and ventilation. Large commercial HVAC units, ventilation systems, solar arrays, and catwalk/scaffolding are all common obstacles on commercial roofs.
Due to the immense size of many commercial roofs, they must also consider the additional loads from heavy rains and snow. They are very often flat, or low slope, and thus must have strategic drainage systems designed to carry standing water off of the building. Additionally, their size and slope profile usually mean that they are not visible (at least from the ground and building exterior). This means that functionality and performance almost always supersede aesthetics on commercial roofs. While we at Charm City Roofing strive to make every look top notch, the industrial-quality materials used on commercial roofing projects are generally not as textured or colorful as their residential counterparts.
Roofing Materials:
The flat roofs found on commercial, and some (mostly urban) residential buildings use materials designed to be impermeable and completely sealed. These roofs have larger surface areas, and without the aid of a slope to drain water, they must be able to provide a water-tight barrier while drainage occurs. A flat roof is also less susceptible to wind damage and therefore different application techniques can be used. 
Typically, when we perform a Commercial Roof Replacement, the flat roofs are covered with some form of membrane roofing. There is a wide variety of options, all with different benefits and uses. Some commonly used flat roof membranes are:
A Flat Roof Replacement Process You Can Trust
Roof "Tear Off"
Properly installing a new flat roof requires the removal of existing roof layers and underlayment. We refer to the process of removing the old roofing materials as a roof "tear off". Prior to beginning the tear off, our crew surrounds the commercial building with tarps. The tarps catch any falling debris from the roof and prevent unnecessary mess. Once the tarps are in place the crews begin removing the old rubberoid membrane.
The removal of the rubberoid membrane reveals the old weather barrier that covers the roof insulation. The weather barrier is also pulled up and lowered to the tarps. The crew then inspects the insulation and roof decking. If the insulation and wood covering are free of water damage and rot the installation will begin. However, if we uncover rot or water damage, we quickly remove and replace the affected insulation or section of roof decking.
New Roofing Installation
We begin the installation by covering the insulation and roof decking with a high-performance waterproof underlayment. This barrier prevents moisture from getting into the insulation and resting on the roof decking if water were to seep through the outer rubberoid torch down layer.
Next, we nail or screw down the underlayment and insulation to the roof decking. Afterward, we secure the perimeter of the roof from moisture by installing drip edge around the edges of the roof. This layer sits on top of the underlayment layer to complete the initial weatherproofing.
Similarly, we roll out the torch down outer layer to cover the underlayment and drip edge. Once torched down and sealed, this membrane protects the entire structure. Lastly, we set, caulk, and flash or seal all roofing fixtures such as drains, skylights, and chimneys. Your roof is now completely sealed from the elements.
Roof Debris Clean Up
Once the new roof is completely installed, the crew cleans up any debris that fell from the roof during the process. Magnetized wands will be used to find any metallic objects that weren't caught within the tarps and remove them from the yard. All debris will be loaded into a dump truck and removed from the property.
Charm City Roofing is a GAF Master Commercial Roofing Contractor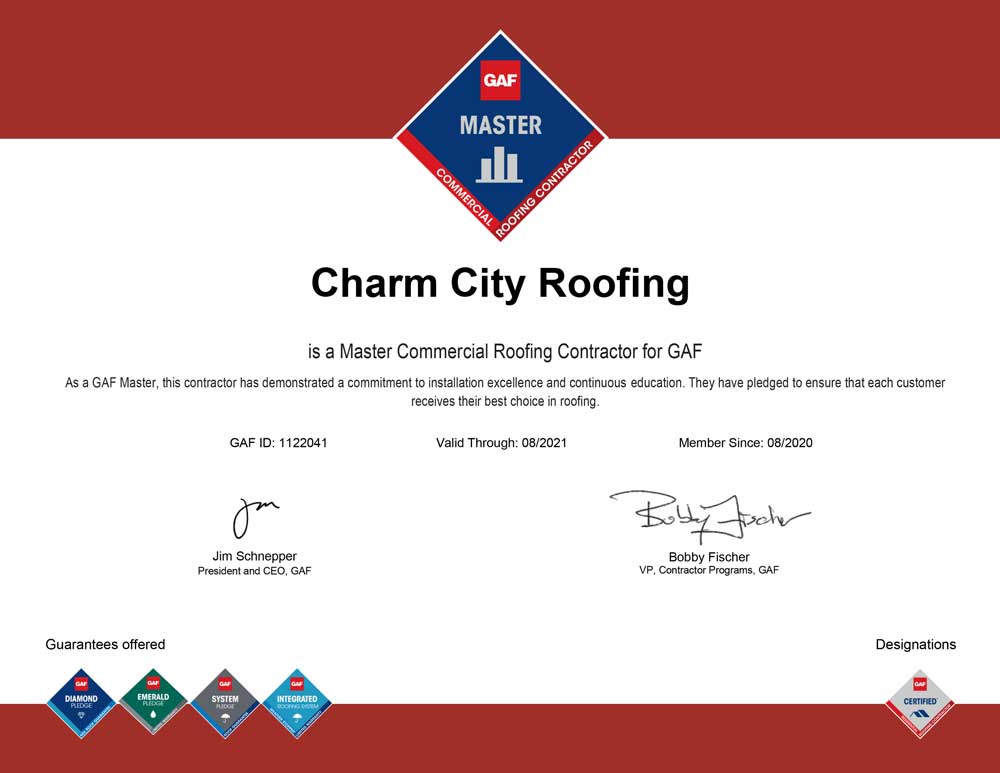 Commercial Roof Replacement Pricing
Get in touch with us for a estimate for your project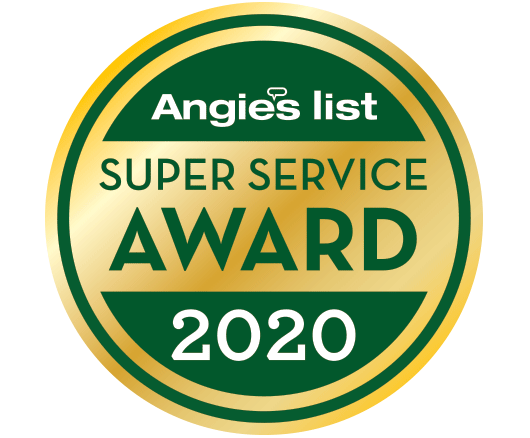 Affordable Pricing
Our partnership with GAF makes it easier than ever to choose the features, styles, color, and configuration that meets your specific needs, at a phenomenal price-point.
Here's What Our Baltimore Area Roof Replacement Customers Are Saying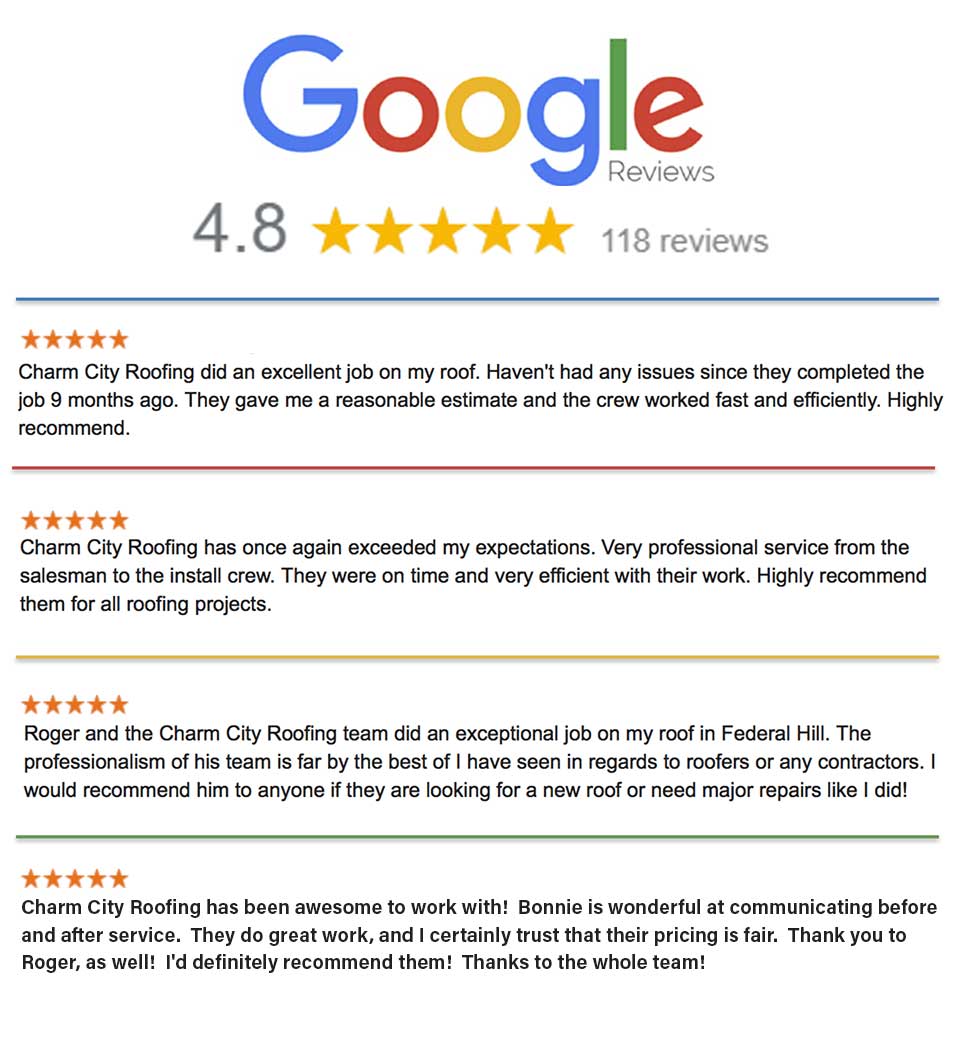 Interested In A Free Estimate?
Provide your contact information and we'll get in contact with you as soon as possible to schedule a date and time.