- Shingle Roof Replacement -
Charm City Roofing and Shingle Roof Replacement Go Together like Maryland and Crab Cakes
Shingle Roofs are the most common roof covering on homes and residences in Greater Baltimore area. As a result, we routinely replace an assortment of shingle roofs. Through years of building our portfolio of successful shingle roof replacements, we've earned our distinction as a GAF Master Elite Residential Roofing Contractor. What does this mean?
For our customers, it means that Charm City Roofing are experts installers of all GAF shingle roofing options. Our commitment to quality installation has earned us a distinction as one of the most respected roofing companies in Maryland. Additionally, it means that we're able to offer our customers better warranties, better prices, and the peace of mind that North America's largest roofing manufacturer has their back.
The Shingle Roof Replacement Process Done Right
Roof "Tear Off"
The first step of a shingle roof replacement is to tear off and remove the existing roof. To begin, we surround the residence with tarps in order to catch falling debris. Up on the roof, our crew removes existing layers of old shingles and underlayment. Next, the crew removes old drip edges, flashing, and shingles from the roof.
With shingles removed, the crew peels back the old felt paper or underlayment and inspects the roof decking. If the roofing boards are free of water damage and rot, the installation will begin. Any sections of decking with rot are quickly removed and replaced.
New Roofing Installation
The installation process begins by tacking GAF Deck Armor underlayment  over the roof decking. This superior weatherproof layer prevents water from reaching the roof decking in instances where it seeps underneath the outer shingle layer. Next, we secure your roof from all sides and install a drip edge around the perimeter. This ensures that moisture cannot seep in from the side.
Finally, Charm City Roofing installs your long-awaited new shingles above the underlayment and drip edges. These shingles protect the wooden structure and funnel water toward your gutters. Once complete, we correct, re-position, and fasten your gutters. This ensures they are secure and promotes optimal drainage flow.
The last step of the process is to install a new ridge long vent. This ensures better regulation of attic temperatures and enhances the longevity of your new roof.
Roof Debris Clean Up
Hooray! The roof is now installed. As a result, the crew switches their focus to cleaning up any debris leftover from the process. A thorough clean up is a must on any job, especially family homes. Hence, we use magnetized wands as we comb the yard and property. This ensures that any metallic objects (like nails) which missed the tarp are found and removed. Finally, all debris and unused materials are loaded back onto our trucks and removed from the property.
Shingle Roof Replacement
FREE Estimates
Contact Us To Schedule Today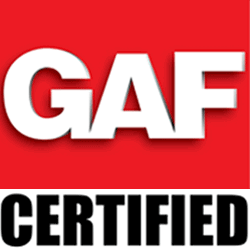 Affordable Pricing
Our partnership with GAF makes it easier than ever to choose the features, styles, color, and configuration that meet your specific needs, at a phenomenal price-point. Even more, our GAF certification permits us to give warranty options that you certainly won't find with many other roofers. As a result, more customers choose Charm City Roofing!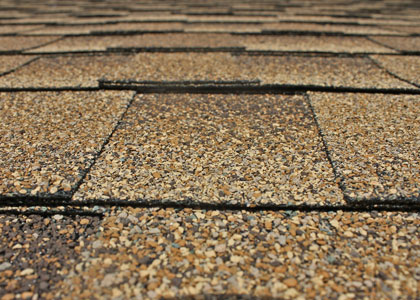 Get a Quote on Roof Replacement Pricing
Shingle Roofs in the Baltimore, MD Area
from $4,995
Contact Us To Schedule a FREE Estimate Appointment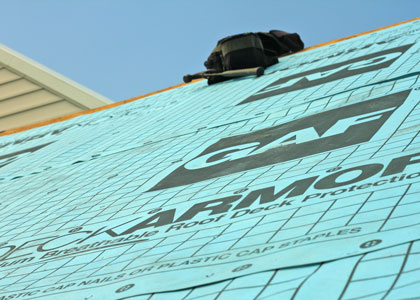 Reviews
What Our Baltimore Area Customers Are Saying About Their Roof Replacements:
Amazing work!
Excellent customer service. All staff are professional.
I nothing absolutely nothing about roofs or roof repairs. All I know was that my parents had a leak and need help. I did an online search and had a few companies come out and give us and estimate. Several companies tried to convenience us to get an new roof But not Charm City. Mac came out looked at our roof and gutters and gave us an honest estimate of what needed to be done. Mac gave my dad and myself a roof education. Mac answered all our questions and even sent me text to check on us. The customer service was awesome. In the day of the repair a crew showed up and completed the repairs in a few hours. They show my dad the completed work cleaned up and the work looked beautiful. We are extremely happy with the workmanship and professionalism we experienced through this process. On a scale of 1 to 10 with 10 being the best score Charm City Roofing gets a 10. So if you are looking for honest hardworking customer service oriented business give them a call It will be the best roofing decision you ever make.
I've used them for multiple roof replacements because of quality and customer service. What I appreciate most is the customer service, specifically in my dealings with Roger. In my experience he's consistently responsive to questions or concerns. As customers we sometimes get things wrong or confused, and it's how we're handled that makes the difference. Three roofs later I recommend Charm City Roofing.
We had our roof replaced by charm city roofing and it was an easy and smooth process. Darius came out to look at our issue (leaking) and made the recommendation to get a new roof. Not only was he more timely and more knowledgeable than the other company we got a quote from, but the quote was also less expensive. The installation went smoothly.
Charm City replaced my roof and skylight this May. This company is top notched! They gave me a fair estimate and different selections for the rubber roof, shingles and payment options. One the intial start date, rain was forecasted. Charm City, communicated with me promptly and gave me an alternate start date. When the agreed start date arrived, the team arrived promptly at 8am and worked tirelessly until 8pm. Woah! The commitment to getting the job done was notable. I am very happy with the service that I received from Charm City. I highly recommend this company for your roofing needs.
That's Not All
Maryland Residents Have Plenty To Say About Our Service!
Interested In A Free Estimate?
Provide your contact information and we'll get in contact with you as soon as possible to schedule a date and time.
Enjoy Some Images of Our Crew In The Field