- Shingle Roof Replacement -
Charm City Roofing and Shingle Roof Replacement Go Together like Maryland and Crab Cakes
Shingle Roofs are the most common roof covering on homes and residences in Greater Baltimore area. As a result, we routinely replace an assortment of shingle roofs. Through years of building our portfolio of successful shingle roof replacements, we've earned our distinction as a GAF Master Elite Residential Roofing Contractor. What does this mean?
For our customers, it means that Charm City Roofing are experts installers of all GAF shingle roofing options. Our commitment to quality installation has earned us a distinction as one of the most respected roofing companies in Maryland. Additionally, it means that we're able to offer our customers better warranties, better prices, and the peace of mind that North America's largest roofing manufacturer has their back.
The Shingle Roof Replacement Process Done Right
Roof "Tear Off"
The first step of a shingle roof replacement is to tear off and remove the existing roof. To begin, we surround the residence with tarps in order to catch falling debris. Up on the roof, our crew removes existing layers of old shingles and underlayment. Next, the crew removes old drip edges, flashing, and shingles from the roof.
With shingles removed, the crew peels back the old felt paper or underlayment and inspects the roof decking. If the roofing boards are free of water damage and rot, the installation will begin. Any sections of decking with rot are quickly removed and replaced.
New Roofing Installation
The installation process begins by tacking GAF Deck Armor underlayment  over the roof decking. This superior weatherproof layer prevents water from reaching the roof decking in instances where it seeps underneath the outer shingle layer. Next, we secure your roof from all sides and install a drip edge around the perimeter. This ensures that moisture cannot seep in from the side.
Finally, Charm City Roofing installs your long-awaited new shingles above the underlayment and drip edges. These shingles protect the wooden structure and funnel water toward your gutters. Once complete, we correct, re-position, and fasten your gutters. This ensures they are secure and promotes optimal drainage flow.
The last step of the process is to install a new ridge long vent. This ensures better regulation of attic temperatures and enhances the longevity of your new roof.
Roof Debris Clean Up
Hooray! The roof is now installed. As a result, the crew switches their focus to cleaning up any debris leftover from the process. A thorough clean up is a must on any job, especially family homes. Hence, we use magnetized wands as we comb the yard and property. This ensures that any metallic objects (like nails) which missed the tarp are found and removed. Finally, all debris and unused materials are loaded back onto our trucks and removed from the property.
Shingle Roof Replacement
FREE Estimates
Contact Us To Schedule Today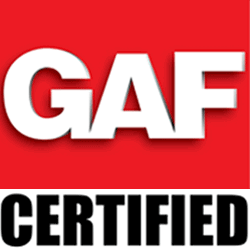 Affordable Pricing
Our partnership with GAF makes it easier than ever to choose the features, styles, color, and configuration that meet your specific needs, at a phenomenal price-point. Even more, our GAF certification permits us to give warranty options that you certainly won't find with many other roofers. As a result, more customers choose Charm City Roofing!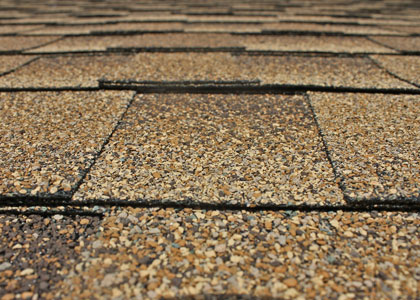 Get a Quote on Roof Replacement Pricing
Shingle Roofs in the Baltimore, MD Area
from $4,995
Contact Us To Schedule a FREE Estimate Appointment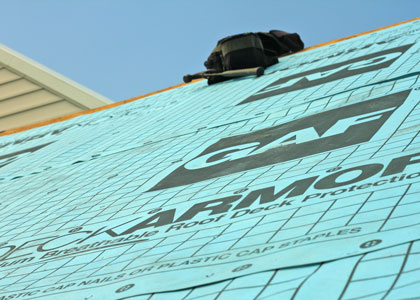 Reviews
What Our Baltimore Area Customers Are Saying About Their Roof Replacements:
Kira Leuschner
2022-05-10
I contacted Charm City roofing via Yelp and immediately got a message from them asking if I was available that day for a consult. I was. I was greeted by a gentleman who introduced himself and told me what he was going to do. Everything was laid out for me including installation process, the different shingles and what kind of warranty they're backed with, color etc. The price was fair, the installation happened less than a week later (before a ridiculous stretch of rain) and we are satisfied with the end result. I was a little worried about how messy things got as I was occasionally peeping through my ring door bell but they cleaned up everything so nicely including the neighbors areas which will happen in a house like ours regardless. Im hoping to never need to buy another roof for awhile but if I do. This is where I am going. Top notch, friendly, and fast!
By far the most professional and reliable roofers in the Baltimore area. They were responsive answering and addressing every question/concern before during and after my roof project. They worked with me from beginning to end and even promptly on a follow up issue. I appreciate the good quality products and excellent service. I am very happy and highly recommend Charm City for any roofing/gutter needs!
they did great. they got someone right out and honored there quote.
Very organized, professional team. Each member knew their job. No playing around. Focused. Very thorough clean-up including debris from the neighbors roof and yards. I highly recommend Charm City Roofing.
Jennifer Schmidt
2022-03-30
Team was very knowledgable, professional and did a great job fixing a leak in our roof. The job was done on time. I couldn't recommend this company more!
Unlike other roofing estimate I get, Charm City gives me 3 options so I know what I get at different prices. The estimate is also the cheapest among the bids. The crew arrives around 7:30am and get it done quickly. I love my new roof. It is beautiful. Highly recommend to anyone who need roof service
That's Not All
Maryland Residents Have Plenty To Say About Our Service!
Interested In A Free Estimate?
Provide your contact information and we'll get in contact with you as soon as possible to schedule a date and time.
Enjoy Some Images of Our Crew In The Field