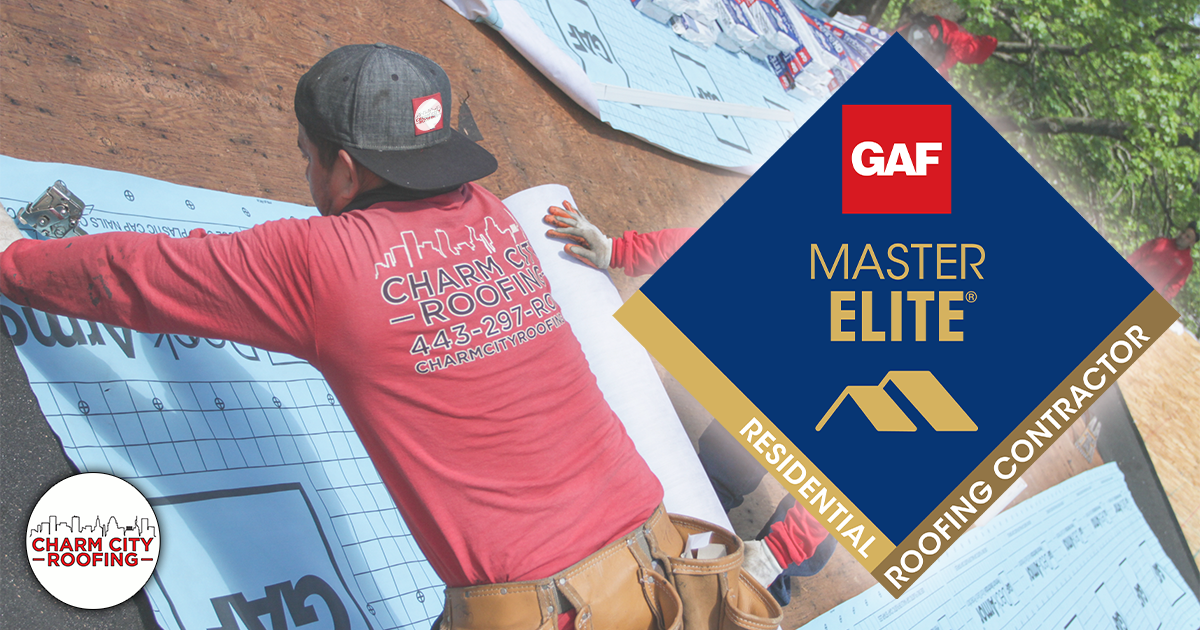 We're Officially A GAF Master Elite Contractor!
We're Officially A GAF Master Elite® Contractor!
We've always taken pride in the work we do. From our very first months of doing business, we knew the quality of our product would always be the most important thing. It turns out that's a good place to start. The thinking is simple; It's easy to come up with a catchy jingle or spend a bunch of money on flashy ads. But at the end of the day your customers are going to remember you by the work you've done. For years now, we at Charm City Roofing have done everything we can to ensure that every job, big or small, is something we are proud to have our name on. Whether it's a skylight installation or detail-oriented flat roof work, our commitment to quality is the same. All these years later, we still have the same operating philosophy: if you do good work, time after time, job after job, the rest will fall into place.
And it has! Now, six years after we went into business, our company is the strongest it has ever been. What's more, hundreds of five-star reviews tell us our customers are just as happy as we are.
That's why we are thrilled to announce our new status as a GAF Master Elite® certified contractor. This distinction is only awarded to the top 2% of roofers nationwide, and we are honored to be counted among them. In this article, we hope to answer three questions for our customers: what is GAF? Why is this certification a big step for Charm City Roofing? And, most importantly, what does it mean for our customers?
Who is GAF?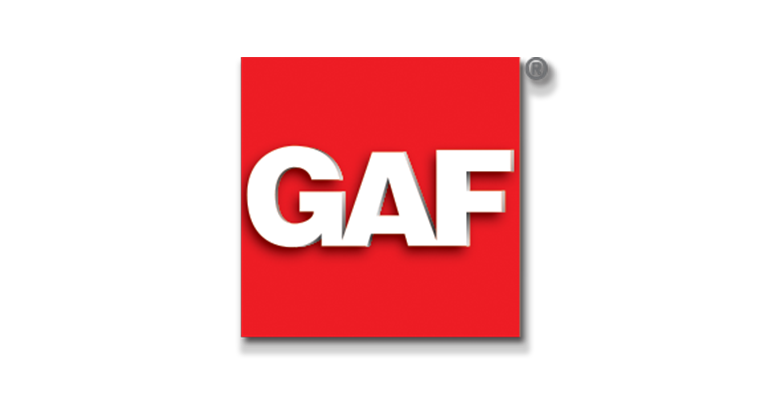 GAF (originally General Aniline and Film) is the United States' premier roofing material manufacturer. They also happen to be the largest. Do you have a roof? There's a good chance there's GAF's products on it.
GAF is a roofing superpower, providing some of the highest-quality roofing materials on the market. But they also know that a good product only holds up if it's installed by an experienced hand. That's where Master Elite Certification® comes in.
Master Elite Certification® is a factory program offered by GAF designed to hand pick the best roofers in the business. The certification program allows GAF to ensure their products are being installed by top-notch professionals. As an added bonus, it makes it easy for homeowners to pick the best contractor for the job!
Earning this certification is no walk in the park though. Status as a Master Elite® contractor comes with a whole laundry list of requirements, covering everything from insurance to customer feedback.
What does it take to be a GAF Master Elite® certified contractor?
Customer Satisfaction
For starters, your customers have to love you. GAF runs an independent survey of the homes you've serviced to verify a ninety-nine percent customer satisfaction rating. That's right, two nines. Anything less and you're out of the running.
Valid License and Full Insurance Coverage
To earn the GAF Master Elite® status, a roofer must hold proper insurance and a license to operate in their state. GAF requires a roofer to have one million dollars or more in liability insurance before they can be considered. This is a basic requirement, but arguably one of the most important. No one wants an uninsured roofer working on their house! Insurance keeps our crew and the homeowner safe in the case of an accident, and it's absolutely essential to our profession. After all, insurance is one of the main reasons you hired a professional to begin with.
BBB Accreditation


A roofer's rating with the Better Business Bureau is also considered when they apply for Master Elite® status. Additionally, GAF goes over credit ratings, financial records, bank information, and workmanship records in depth. This ensures the roofer is financially responsible, consistently provides quality service, and holds an unwavering commitment to their customers.
GAF Training
Contractors must submit to an extensive training provided by GAF. This means every Master Elite® contractor has been through the same education and meets the same high standards for product installation. What's more, this training is ongoing. GAF Master Elite ® contractors stay up to date with upgrades to GAF's materials or their use. They're also immediately privy to any changes to standard repair practice in the industry.
What does this mean for you?
For our customers, our certification as a GAF Master Elite ® contractor is a huge leap forward. It's proof that Charm City Roofing holds to the very highest of industry standards. We can now say we provide a quality of service unmatched by 98% of North American contractors. We've even got the piece of paper that says so!
But wait, there's more! GAF-certified contractors are the only roofers that can offer some of the best roofing warranties available on the continent. GAF, themselves backs up The Golden Pledge and Silver Pledge warranties, and covers any project that uses GAF roofing materials exclusively. GAF personally inspects roofs covered by these warranties, and, if something should go wrong, they'll also handle your claim themselves. The Golden Pledge and Silver Pledge are wonderfully extensive warranties, and they cost just a few hundred dollars for a midsize roof— a fraction of the cost of installation.
The Bottom Line
We're thrilled to be among GAF's Master Elite® contractors. It's the definition of a win-win-win; GAF knows we install their products at top quality, our contractors join an elite tier of workmanship, and our customers have absolute assurance of quality, not to mention access to incredible new warranty options. Our sincerest thanks to GAF, and to you, Baltimore. Here's to many more years working together!
Author: Wilden McIntosh-Round