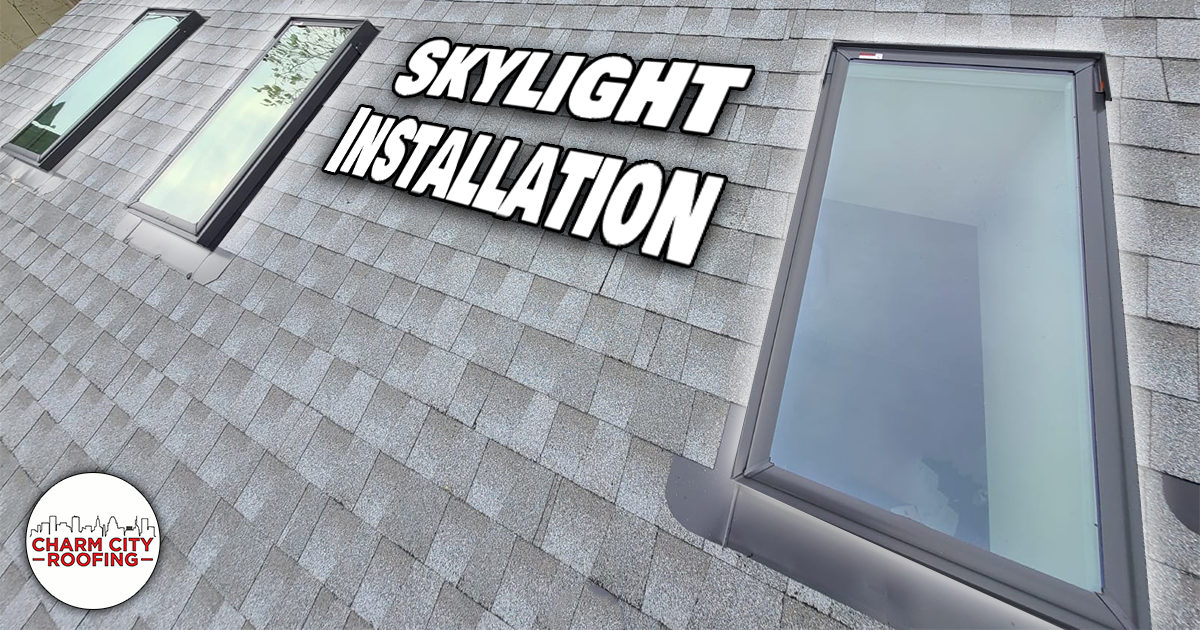 Skylight Installation
How to prepare and what to expect
It's no wonder you want a skylight. They're amazing. A skylight can raise your energy efficiency, save on heating costs, improve ventilation, and add resale value. And that's not even considering the mood, productivity, and health benefits. Nothing breathes life and light into a space like a whole lot of sunshine… if it's done right, that is.
Unfortunately, there are circumstances, installation strategies, and yes, even so-called professionals that will leave you with a subpar skylight installation. And, as a homeowner, your planning and input will have a huge effect on the course of the project. Going blindly into an installation might mean you end up with an unsatisfying final product. On the other hand, being attentive and well-prepared during your skylight installation will make the process smoother for everyone. Arming yourself with an understanding of the installation process is the best way to ensure you walk away with a beautiful and functional new skylight.
Talk with your contractor about your installation
Just like any other home improvement project, it's vital to maintain an open and clear line of communication with your contractor. Take the time to get them up to speed on your vision. Where do you want the skylight to go? How large do you want it? What kind of concerns do you have about the space? Conversations like these will help the contractor understand how best to go about the project. 
By the same token, your contractor should be communicative about installation technicalities that lie outside your scope of knowledge. For example, skylights are best positioned between the rafters, which act as important structural supports for the roof. You may need to edit the location or size of your skylight to account for such structural concerns. On a smaller scale, the crew cannot gain access to the inside of the home without your help. This can impede the crew's ability to clean up any debris that may have fallen to the floor over the course of the installation. The experienced contractor will be able to alert you to these considerations, both small and large.
Have a plan for the skylight ahead of time
Planning and communication go hand-in-hand. Having a well-laid-out plan before installation can be a huge time-saver. If you come into the project with a clear vision, it helps everyone move forward. This is true even when professional edits need to be made. When you plan, think about details like the path of the sun. It may seem obvious, but the motion of the sun will have a huge impact on how much utility you get out of your new skylight installation. 
Additionally, consider the style of roof you're working on: homes with attics will require special design tweaks. Flat roofs differ from sloped roofs in a number of important ways, including the methods used to install skylights. Accounting for particulars like these will go a long way when it comes time for installation.
Consider replacing your whole roof with your skylight
The installation process can look different depending on the details of your project. It's worth noting that many homeowners will install a skylight during a roof replacement— in fact, this is often recommended. Mixing old and new roofing materials can cause inconsistencies and promote leaks. Including a skylight installation within a larger roof replacement project usually reduces the unit cost of the skylight as well. (However, the roof replacement will be a more expensive and time-consuming project than an independent installation. For more information about what to expect during a roof replacement, click here.)
Estimate the time and cost of your skylight installation
While roof replacements usually take a day or two, an independent skylight installation could be finished in a couple hours. The cost of your skylight will be determined by a number of factors, including placement, size, and risk to the roofer. After everything, most skylight installations will land somewhere between $900 and $2,500. Research your specific requirements for a better idea of what your project will look like.
Invest in high-quality hardware for your skylight
It should go without saying that you don't want to compromise on the security of your skylight. At the end of the day, no matter how carefully engineered or meticulously crafted, a skylight is a big hole in your roof. A poorly fitted skylight will spring leaks, foster mold growth, and offer an entrance for bugs and other pests. While high-end materials and professional installation can present a higher initial cost, good materials placed by expert hands will stay problem-free for years. The headache you avoid is well worth the extra money.
Skylight upkeep and care 
Be aware of the care and upkeep that your skylight will need in the coming years. Skylights, like chimneys or any other penetrative roof feature, require a little extra attention. Check the flashing periodically for signs of rust or other damage. Make sure water isn't pooling around the base of your skylight, and treat any problem areas as soon as they arise. If you're ever in doubt about the severity of the damage, contact a roofing company for a professional opinion.
The Bottom Line on Skylights
Whether you want to illuminate a dark kitchen or brighten up your bedroom, one thing is certain: Excellent results are worth sweating over. The labor you put into planning a project will determine the final product. With clear communication, thorough planning, and attention to quality, you can land the skylight of your dreams!
Author: Wilden McIntosh-Round