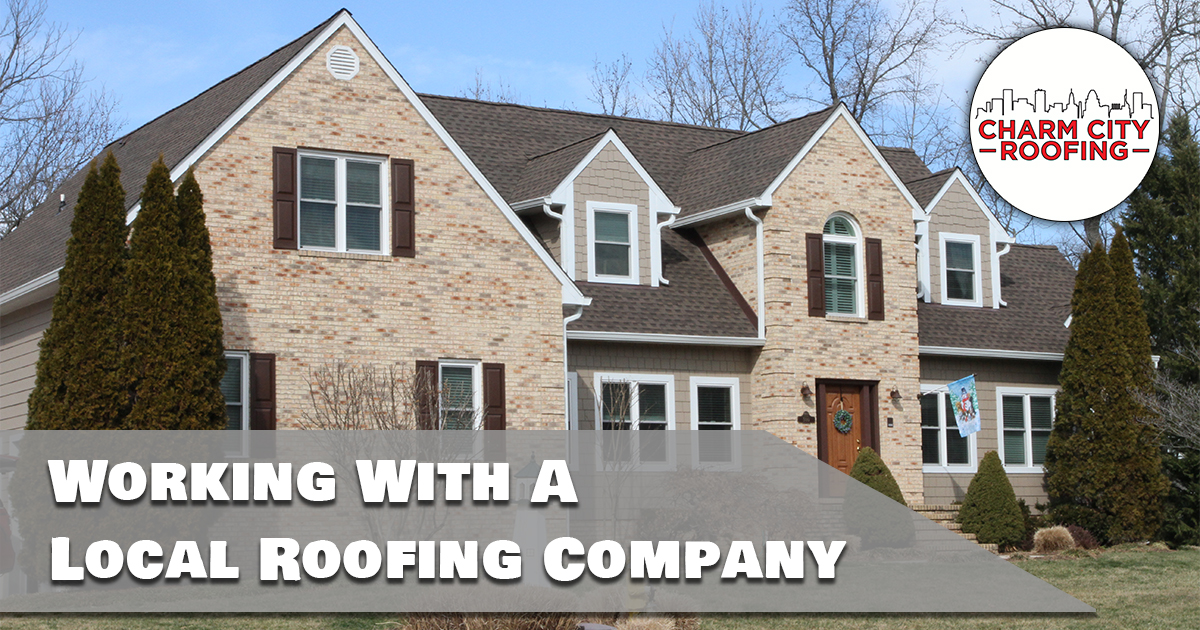 Working With A Local Roofing Company
Go Big, or Stay Local? Why Choose a Local Roofing Company:
Working with a local roofing company has several benefits over working with a large regional or national company.
We see it time and time again. Slick high-pressure salesmanship and promises of superior "big company" quality entice homeowners to choose national companies over their local roofing contractor. What do they get in reality? Sub-par subcontractors and project managers who are too far removed from the customer to actually provide a positive customer experience.
Don't get us wrong, there's certainly a benefit to working with larger companies. It's important to choose a company whose scale affords their customers the benefits of things like GAF Master Elite Warranties and prompt, professional services. However, there's a sweet spot between competent and corporate.
Here are a few advantages to working with a local roofing contractor:
Personalized Service: Local roofing companies tend to be smaller businesses, which allows them to provide a more personalized service to their clients. They often have a more hands-on approach and take the time to get to know their customers and understand their specific needs and concerns. They can work with you to develop a customized solution that fits your budget and timeline, rather than providing a one-size-fits-all approach. Local roofing companies are more likely to be flexible and adaptable, and they can be more responsive to changes in your needs or preferences throughout the project.
Familiarity with Local Building Codes: A local roofing company will have a better understanding of the building codes and regulations in your area. They are more familiar with the specific requirements and restrictions that apply to roofing projects in your town or city. This means that they will be better equipped to ensure that your roofing project meets all of the necessary requirements, and that your roof will be up to code. They may also have established relationships with local building officials or inspectors, which can help to streamline the permitting process and ensure that your project stays on track.
Faster Response Time: A local roofing company can typically respond to your needs more quickly than a larger company that may be spread out over a wider geographic area. This can be especially important in emergency situations when you need help right away. A local company is more likely to have staff and resources available nearby, which can reduce travel time and response time. They may also be more accessible and easier to reach in case of a problem or concern.
Community Involvement: Local roofing companies are often more involved in their communities than larger companies. They may sponsor local events or participate in community service projects, which can help build goodwill and strengthen relationships with their customers. They are also more likely to have a vested interest in maintaining a positive reputation within their community, as they rely heavily on word-of-mouth referrals and customer reviews to generate new business. This can lead to a higher level of customer service and a stronger commitment to customer satisfaction.
Local Reputation: A local roofing company's reputation is often based on their performance within the community. They are more likely to have a track record of quality workmanship, reliability, and customer satisfaction within your local area. They may have a portfolio of completed projects that you can review, or they may be able to provide references from other satisfied customers in your community. Working with a local company can help you to feel more confident in the quality of work that you can expect, and it can provide a greater level of accountability and transparency throughout the project.
In summary, working with a local roofing company can provide several advantages, including personalized service, familiarity with local building codes, faster response times, community involvement, and a strong local reputation. These factors can contribute to a more positive and successful roofing project experience, and can help you to feel confident that your roof is in good hands.