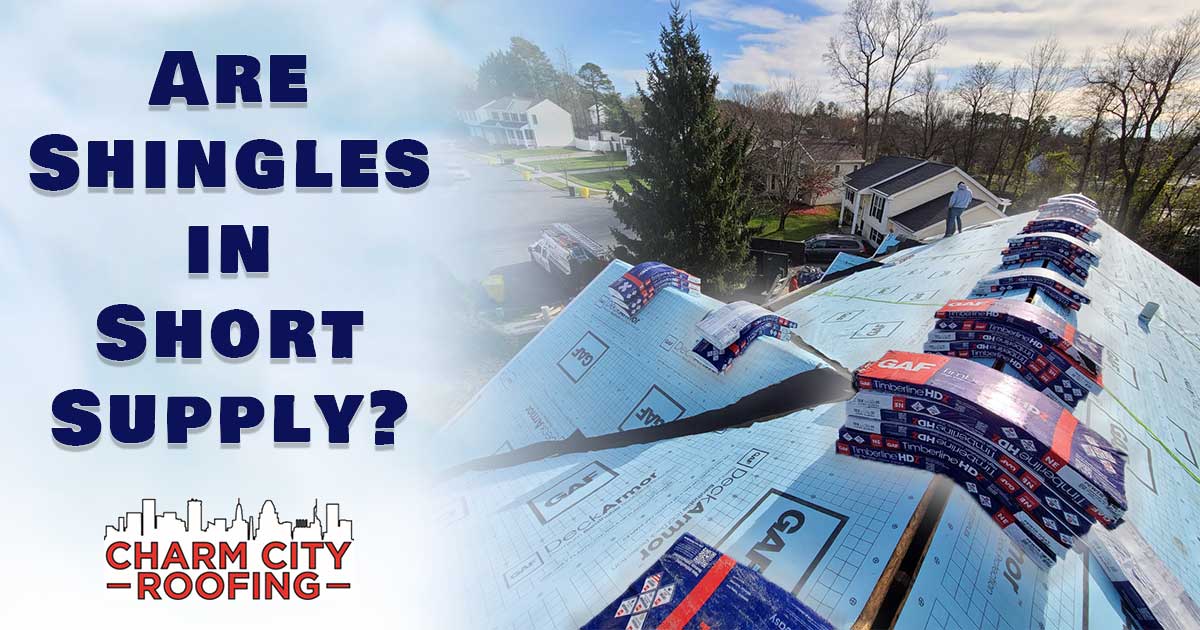 Shingle and Roofing Material Shortage Follows in the Wake of COVID-19
The COVID-19 pandemic has disrupted labor markets, pummeled supply chains, and limited the availability of products, which in turn increased prices in the roofing industry. This situation has led to a shingle and roofing material shortage nationwide. 
"The disruptions, shortages and rising material and labor prices are making project completion not only expensive but also slower, leading to more projects being cancelled," according to Globe Newswire.
Overall the roofing sector has weathered the pandemic better than other segments of the construction industry. SpendEdge's Roofing Materials Market report projects roofing demand to reach 90% of the $14 billion in net manufacturing revenue initially projected in the U.S. for 2020.
Demand for products ranging from asphalt shingles to solar roofing, however, continue to outstrip supply causing a backlog of jobs and increased prices.
Anecdotally some contractors say they expect some jobs from 2020, as a result of a lack of materials, may not start until 2022. Researchers project the hardest hit portions of the U.S. in terms of roofing material shortages to include the California, Florida and Texas markets.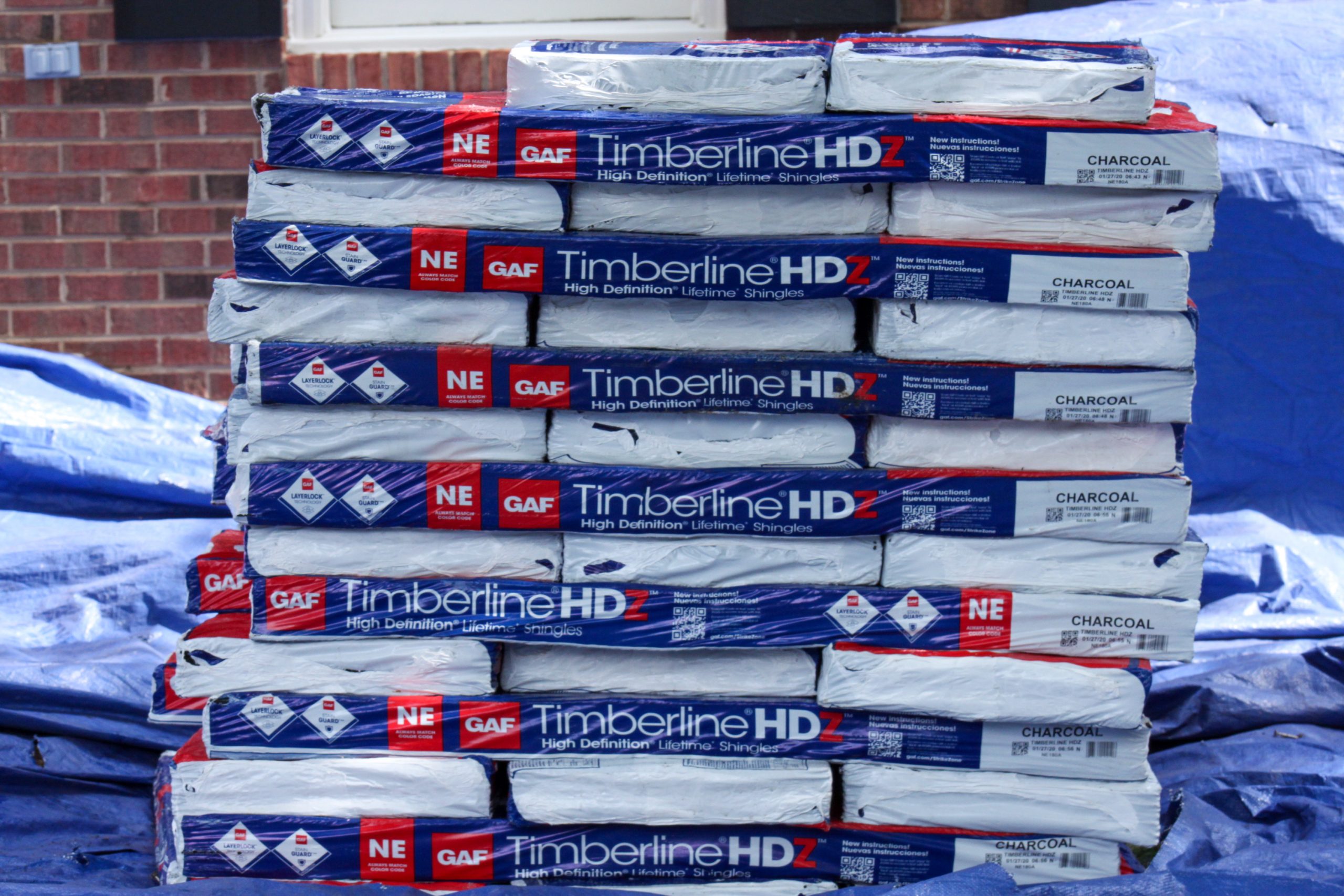 Reed Hitchcock, executive director of the Asphalt Roofing Manufacturers Association, said in an interview this fall with Roofers Coffee Shop, that members of his organization were operating at full capacity, and expected wait times for products to drop significantly.  
"If I had a crystal ball, I am hoping to see and hear from our members that those waiting times will come down in the next four to six weeks, but it's very speculative right now," Reed said in mid October.  
Those in the industry, however, say that projection has yet to come to fruition.
Roger Bush, President and Owner of Baltimore's Charm City Roofing says, "We've definitely seen a shortage in the supply of shingles, and some other materials like torch down membranes. We're lucky that, so far, it's only seemed to affect the availability of certain less-popular colors. It's my guess that the manufacturers, like GAF Roofing, had to shift their priorities almost solely to the most in-demand options in order to keep up. A lot of us are hoping that this winter, while the volume of work typically slows down, the manufacturers will be able keep production at full steam in order to increase supply."
Primarily the lack of supplies, such as shingles, resulted from the closures in manufacturing plants in the U.S. and China earlier this year. 
Supplies, due to trade disputes between China and the outgoing Trump administration, had already reduced supplies of construction materials, like roofing nails, that are primarily manufactured in China.    
But the COVID-19 pandemic forced facilities in both the U.S. and China to close, in large part, because the plants were not designed to slow the spread of an airborne illness like the novel coronavirus.
Also, while construction work was deemed essential in the U.S., shingle manufacturing was not, and domestic plants throughout the nation were forced to close.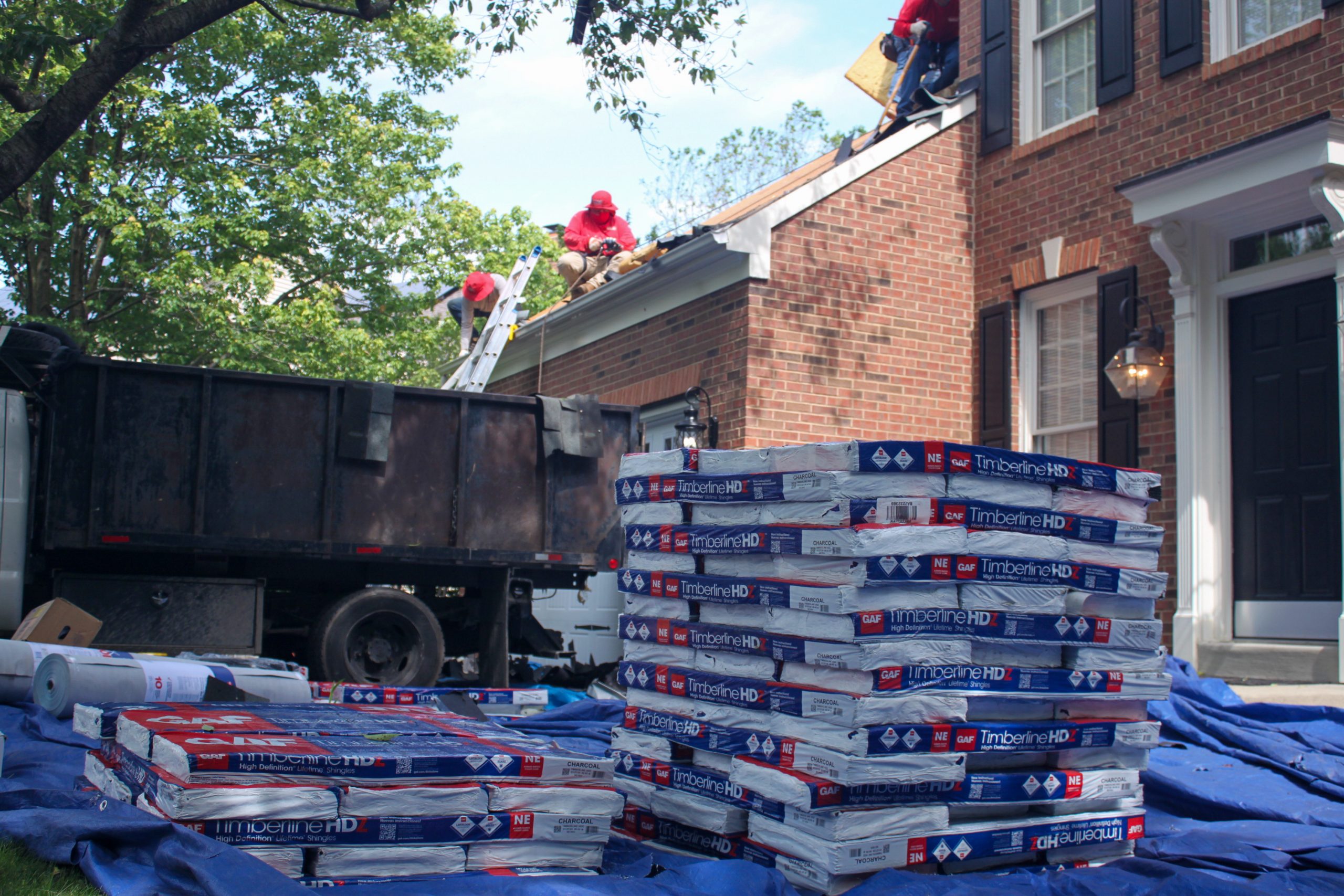 While manufacturing levels returned to normal over the summer, large storms from Iowa to Louisiana, including multiple hurricanes along the Gulf Coast, ratcheted up demand for roofing supplies.
"There was some concern with fasteners for a long time, especially those that were sourced from China. That's still a concern, but I think what's happening now that manufacturers have scaled back production… whatever supply that the supply houses had, they were relying off the reserves, are now gone," Trent Cotney, CEO of Cotney Construction Law, told Roofing Contractor Magazine in August.  
Potential problems in completing jobs in the next few months isn't solely caused by a lack of materials. An uptick in sickness is also likely to produce a drag on the labor market, and reduce the availability of rooftop crews even when roofers can access to the proper supplies.  
Another potential COVID-19 related complication for the roofing industry is looming consolidation of manufacturers, which means fewer variety of products on the markets.  
Large corporations like Bridgestone, which has experienced significant setbacks in its main tire business, may choose to sell off construction related subsidiaries in order to offset losses.
"This also presents an opportunity for consolidation within the roofing industry, with other roofing companies such as Carlisle and Standard Industries considered as possible acquirers," according to market research company Freedonia Consulting Group.  
Author Credit: Adam Bednar